Friuli's Food and Drink

Nestled amid the Carnic Alps of Austria and the Julian Alps of Slovenia is the region of Friuli. Bordered by these countries and overlooking the Adriatic Sea, this wine region in northern Italy also host the ancient town of Aquileia, one of the bastions of the Roman Empire. Declared a UNESCO World Heritage Site, said town is steeped in history, with its forum and riverport ruins. Its basilica also hosts vital samples of early Christian art.

Another inclusion in the World Heritage List, the Dolomites are a prominent natural monument that offers charming scenery and striking colors in both winter and summer; with its crystal-clear stretches of water, lush valleys, and snow-covered peaks. The immediate environs influence the culinary traditions of northeastern Friuli Venezia Giuliam as do Slavic, Venetian, and Central European cultures. The cuisine relies on the simplest of recipes and most authentic of ingredients – such as local meats, sausages, dairy, and legumes – to create the most flavorful local specialties.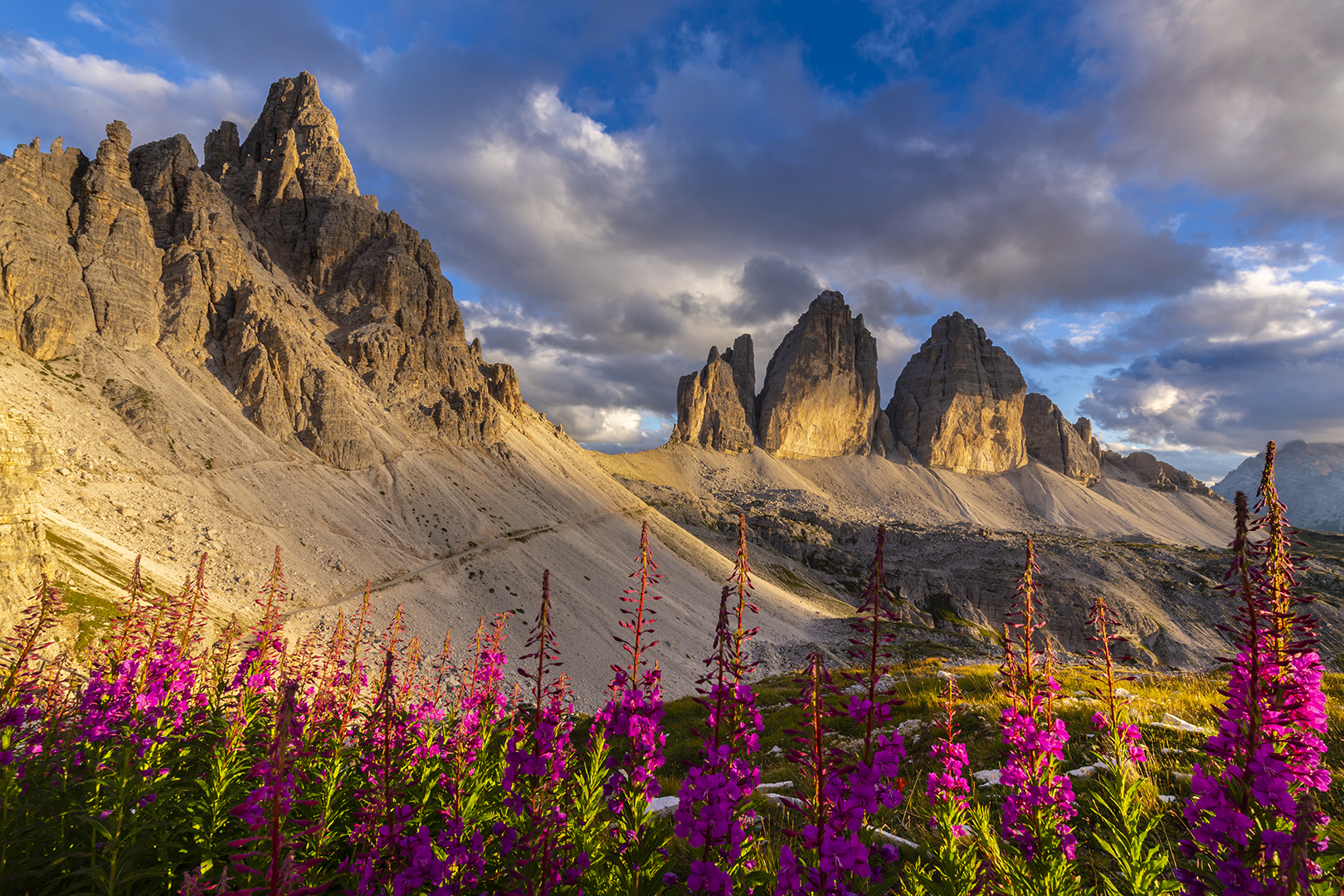 Vibrant Friuli fauna shadowed by the towering Dolomites
Polenta (a versatile food made from boiled grains served as porridge or turned into loaves and finished in a variety of ways), porcina (a dish of boiled pork and sausages served with mustard and sauerkraut), and jota (a type of minestrone made with beans and vegetables), are just some notable dishes from the area.


San Daniele Prosciutto – an international export – is arguably the region's most important product, followed by Sauris smoked ham and Montasio cheese. Side by side with various salami, soppressa, and myriad sausages, the muset con la brovada (Cotechino pork sausage served with turnips soured with red wine vinegar) is another renowned offering from the area.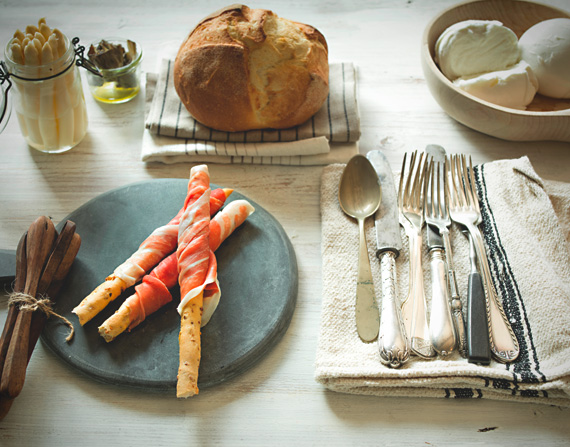 Centuries of artisanal mastery result in the exquisite Prosciutto San Daniele
The region's celebrated dessert is a dried-fruit-filled pastry called gubana. These and other traditional dishes are best accompanied by the likewise authentic red and white wines Refosco, Terrano, Malvasia, Tocai, and Rebula. One may also sample the renowned distillates of the area, which include traditional and flavored grappas.

The sweet, savory Gubana was served to Pope Gregory XII in 1409
The Storytellers of Il Carpino

Situated in the picturesque commune of San Floriano del Collio, the seventeen-hectare Il Carpino estate hosts more than 10,000 vines -some as old as thirty years. Each grape variety, reared in the nurturing soil along the borders of Italy and Slovenia, occupies approximately a hectare of rich soil.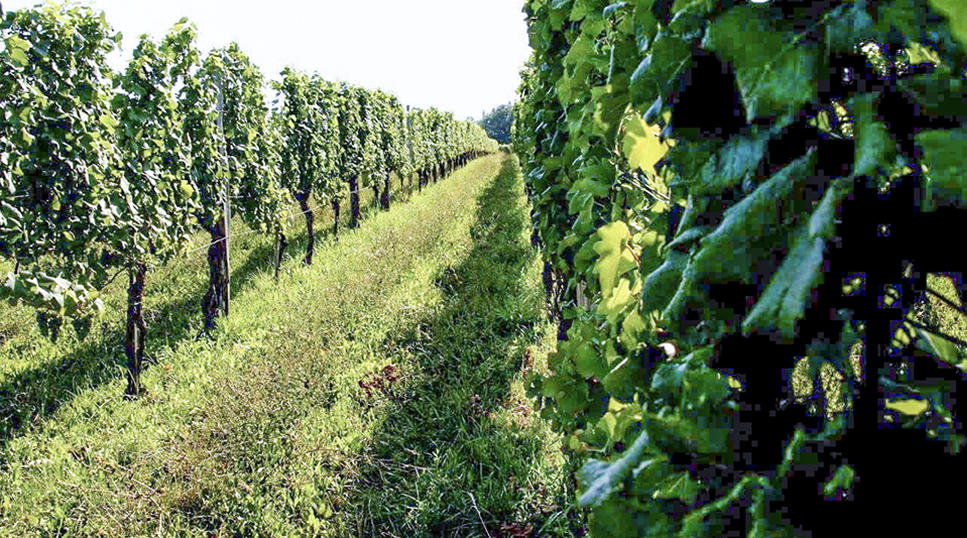 The decades-old grapevines where our varietals emerge
In 1970, Silvio of the family Sosol only worked on a few hectares of land, which he dedicated to viniculture and vinification. The winemaker began to use labels bearing his name in 1987. Throughout the years, parcels of land were purchased piece by piece. Today, fourteen of the seventeen hectares are owned by the family (now led by Silvio's son-in-law) and used to create premium wines that reflect the idyllic area.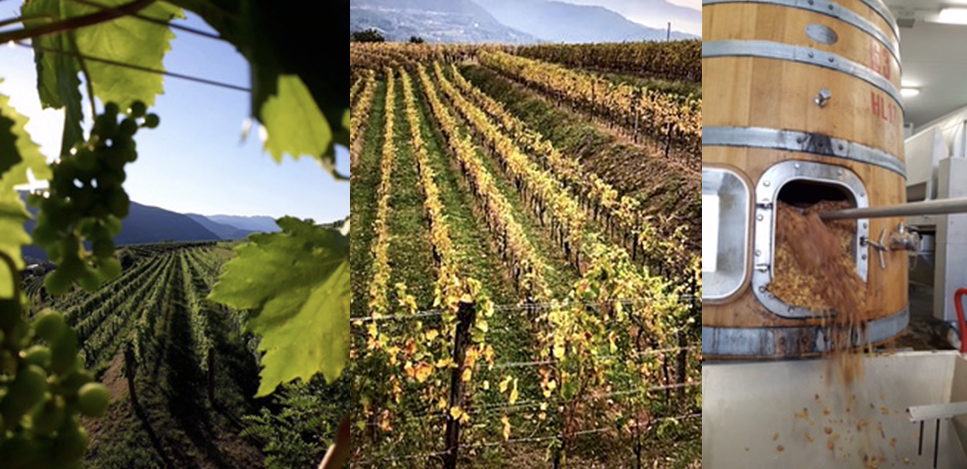 Nurturing the grape from wine to bottle to become an expression of their territory
The Sauvignon Vigna Runc is but one expression of this pursuit of excellence and authenticity. It is dominated by fresh flavors and hints of vegetation with surprising smoky notes. The sandstones on the estate's southeast portion help ripen the grapes while extending minerality – part of the flavor and warmth of this gratifying drink.

The Ribolla Gialla Il Carpino is similarly ingenious. Made from fruits of vines over thirty-five years old, the light straw-yellow white wine's crisp white-fruit and citrus notes are accented with almond for a fresh and intriguing taste.


The Malvasia Vigna Runc, a vibrant yellow wine with greenish reflections, is a festive treat. This white wine bursts with flora and some tropical and citrus fruit notes, all tempered by a gripping salty minerality. A tinge of wax wraps up this perky medium white. 


The elegant Fruilano Vigna Runc is a tangy, creamy medium white wine. Yellow fruit and citrus mingle with honey and almond, emboldened with the freshness of elderflower and herbs. This appetizing white tops off all that savor with a delicate and smooth finish.

The Pinot Grigio Vigna Runc is likewise astonishing, as the tang of this pale yellow wine is melded with seductive jasmine, tied together by an underlying salinity that punctuates the white wine's aroma and flavor.

The estate's family-style operation allows all its artisans to control every phase of cultivation and every part of the vinification process, as well as the commerce of finished products. The winemakers here also consider themselves interpreters of the terroir and distillers of its elements; more than simple custodians of the fruit and subsequent drink. They are storytellers of the territory – tellers of tales meant to be heard all over the world


Available for delivery within Metro Manila.
Origine is the exclusive Philippine importer and distributor of Il Carpino wines.