South Africa is known for its verdant foliage, vast savannahs, and animal safaris. The country's diverse flora also contributes to some of the most sought-after wines and some of the most picturesque winelands on the planet. 
As early as the 18th century, South African dessert wines were in high demand – as much as the iconic French Sauternes or the Hungarian Tokaji. Unfortunately, a phylloxera epidemic decimated the country's sweet wine varietals in the late 19th century – the country only attempted a return to the wine industry towards the end of the millennium. However, it was not easy for their wines to re-enter international circulation as the long absence weakened their pulse on the consumer market. The problem was clear and the solution simple, yet seemingly indomitable...
"It was clear we had to make better wine."
- Su Birch, Wines of South Africa CEO
And make better wine they did. One of the winemakers spearheading this resurgence in the global market comes from a particular region – if California has Napa Valley, then South Africa has the Western Cape. 
The Western Cape is bordered by formidable mountains on one side and a spellbinding coastline on the other. Decomposed granite from mountains 600 million years old has birthed potent varietals, such as those made into Cabernet-centric wines. The area is also known for its Merlot blends meant for aging, as well as Sauvignon Blanc and Chenin Blanc.
Paul Boutinot's search for a vineyard with a sense of origin steered him away from the traditional areas that produced the Cote d'Or, Barolo, Chablis, and so on. Only after a decade did that search come to a halt upon his discovery of land on the Schapenberg slopes atop a view of False Bay. A steep ravine opened into a portion of a natural amphitheater that he transformed into what is now known as Waterkloof.
Waterkloof's wines emerged in the mid-90s, with the first company vintage coming from the harvest of 2005. Upon the entry of Cellarmaster Engelbrecht and Farm Manager Loots, Paul and Co. honed their viniculture with the identification of particular rootstocks, varietals, and vine systems to use from then on. Replanting, completed in 2008, resulted in over half of the 100-hectare farm covered with vineyards. The remaining half would then be a reservation for natural and rare flora and fauna, which garnered the estate Champion Status from the Biodiversity and Wine Initiative of the World Wildlife Fund. 
Waterkloof's winemaking was likewise eco-friendly and unconventional. He implemented biodynamic, minimal-intervention processes in vinification in his winery – methods essentially unheard of in SA at the time. In line with the advocacy of Sustainable Wine South Africa (SWSA), an alliance between the organizations Wines of South Africa (WOSA) and the Wine and Spirit Board (WSB), and the Integrated Production of Wine (IPW) program, Boutinot spearheaded the trend in sustainable wine production in the country.
Waterkloof is a certified organic farm replete with integrated biological farming. Eco-based pest control and fertilization from animal and plant waste were implemented, as well the use of cover crops to control soil nitrogen levels, for example. Their environmental advocacy goes beyond this, with efforts underway to connect ecosystems throughout the Cape to encourage biodiversity and help indigenous animal and plant life flourish.    
The winemaking cycle begins with the production of naturally balanced, low-yield grapes turned into wine with minimal intervention. The juice undergoes little to no fining and filtration, and there is minimal addition of aromatic yeasts and sulfur. This helps transform the grape into vegan-friendly, biodynamic wines full of character – pure, and definitive of the soils and vines from whence they came – in sync with Watekloof's goal of producing these "truly fine wines with a real sense of place."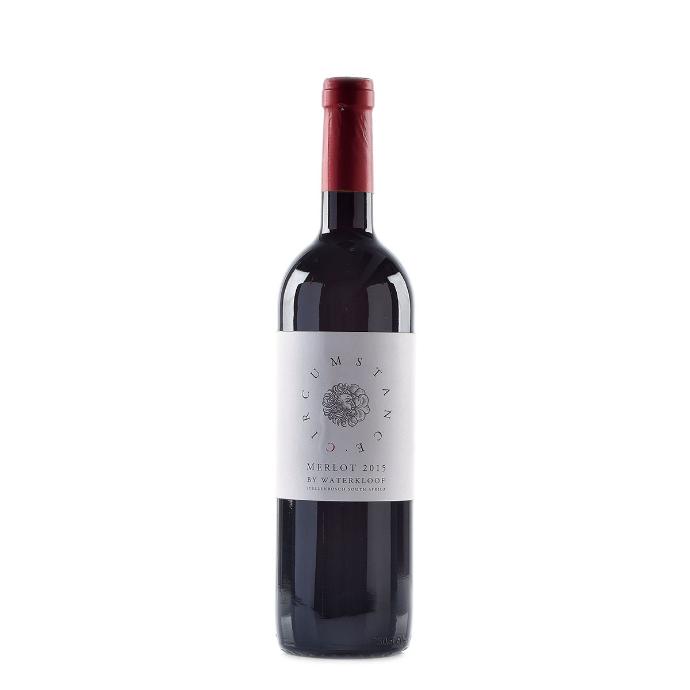 This plucky, vibrant Merlot evokes dense bramble fruit, cassis, and plums, as well as spice, wild herbs, and an egress by way of decadent oak. A wine of complexity and poise, with the full body and whisky-reminiscent bouquet comprising an intoxicating foreground to the underscore of vanilla and tobacco smoke, this wine has aged well, and finishes medium-long and near bone-dry. Pair this with roast turkey, duck, or lean beef cuts.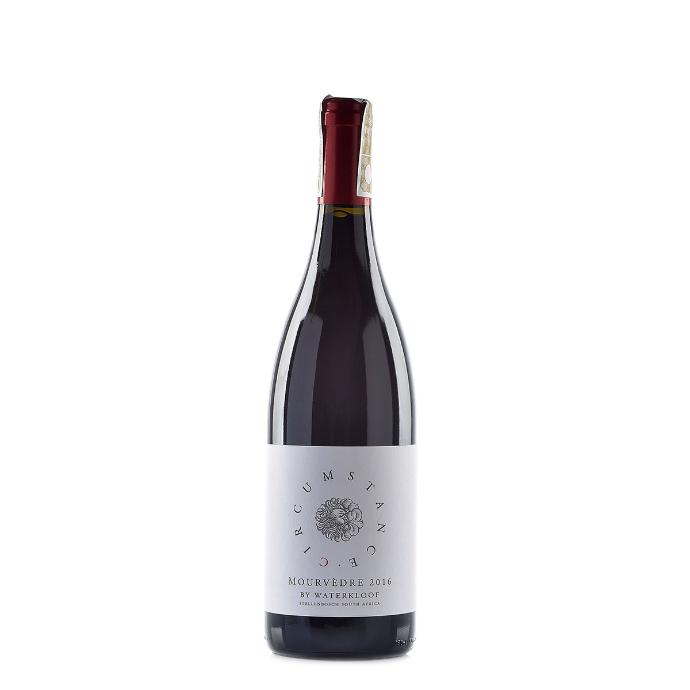 This Moúrvedre from windswept Waterkloof opens with red fruit and raspberry, and light spicy accents of clove and the riveting aromas of earth and leather. The ripeness of the fruit and spicy in a medium acidity wine make for pleasant drinking – the balanced flavors, chewy-soft tannins, and length make it an intriguing drink to pair with aged cheese, grilled lamb, or roast boar and other gamey meats – somewhat poetic for the unruly varietal.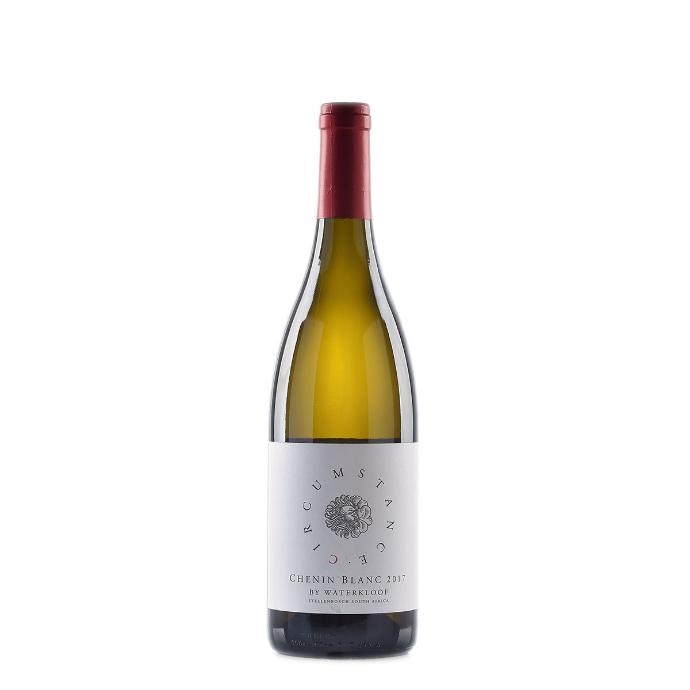 The nose of this white wine from Western Cape is enormously redolent of Manuka honey and yellow pollen. The palate is soft and creamy, with citrus, waxy lanolin notes, honey and a textural minerality. Its weight on the palate and Vouvray-like body lends further complexity and decadence. Partner with fish or try with an oyster mushroom and rocket salad.

Available for delivery within Metro Manila.
 Origine is the exclusive Philippine importer and distributor of Waterkloof Wines.