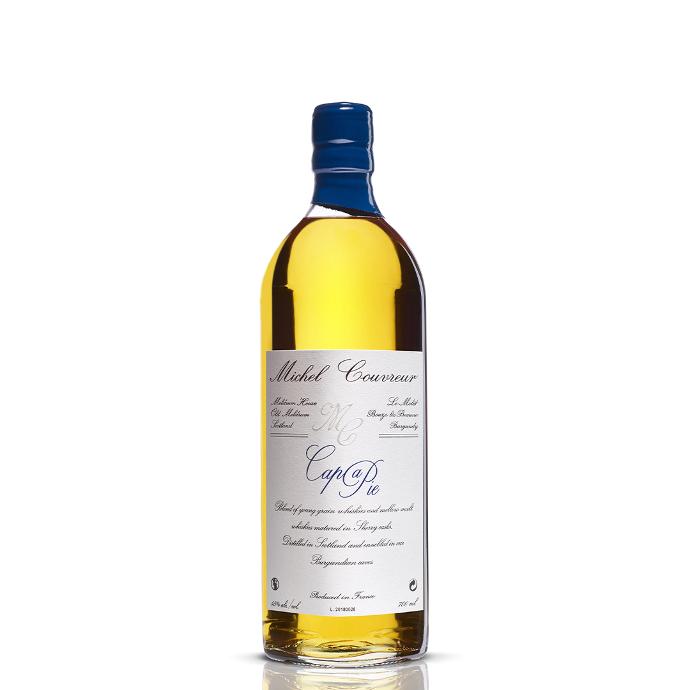 First edition in 2018, it should become a classic! Our usual "The Unique whisky" with a higher proportion of Malt Whiskies. Iodized fragrance with a hint of almond, vanilla sweetness, light floral, white fruit. On the palate nervous but very round with a hint of Sherry. Gourmand and drinkable, it is drunk as an aperitif at low temperatures. The high proportion of malt whiskies make that after tastes become more complex.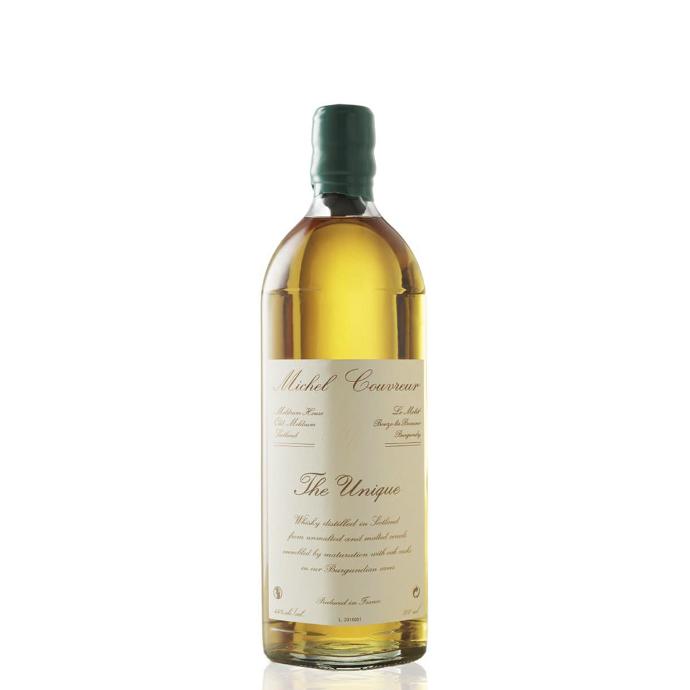 The classic "BLENDED" which used to be called "The Grain Whisky" because composed by a most part of Grain. An exception in the MC range because it's not a fresh Sherry casks maturation, The Unique is enhanced thanks to very old whisky casks. Iodine flavors with a touch of almond and vanilly sweetness. Delicate and sublte, it reminds the white fruits. Nervous in palate, it appears round after taste that makes it easy to drink to begin as appetize. To be served cool.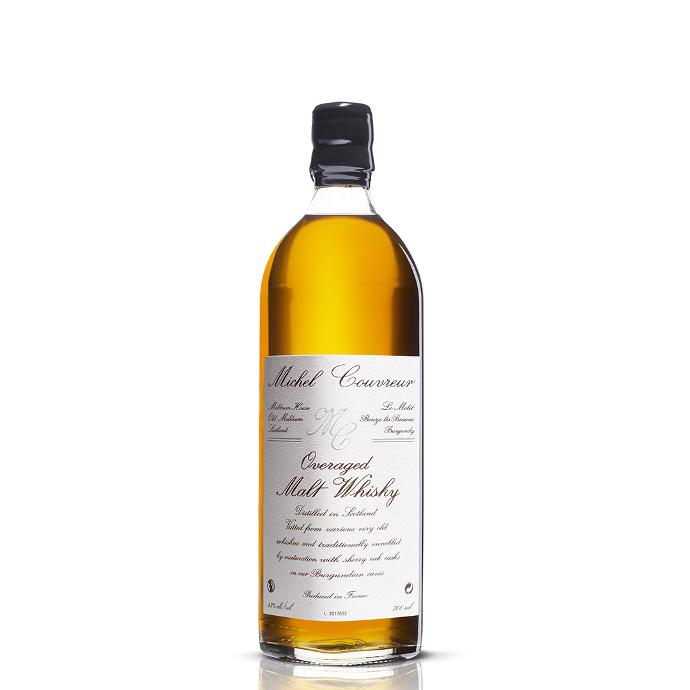 The inevitable: elegance and nice balance. Fragrance of dried flowers, flaxen tobacco, sherry wine, fat almond, a little smoked. Fruity, powerful and long in the mouth. Aimed at a balance between new pure young malts and fathomless maturity of older ones. End of mouth : sherry roundness enhanced by a slightly smoked. Fabulous nice balance between the nervous young single malts and the mellow olders.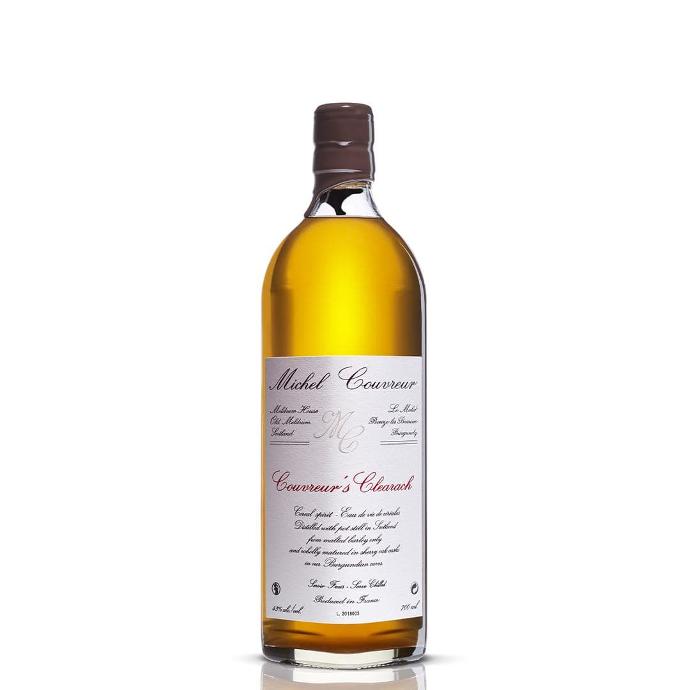 Delicate, spicy notes of citrus fruits. Lively on the palate with notes of white fruits, citrus and hints of fennel. Clean and refreshing finish. Best with duck confit, pork, and seafood dishes.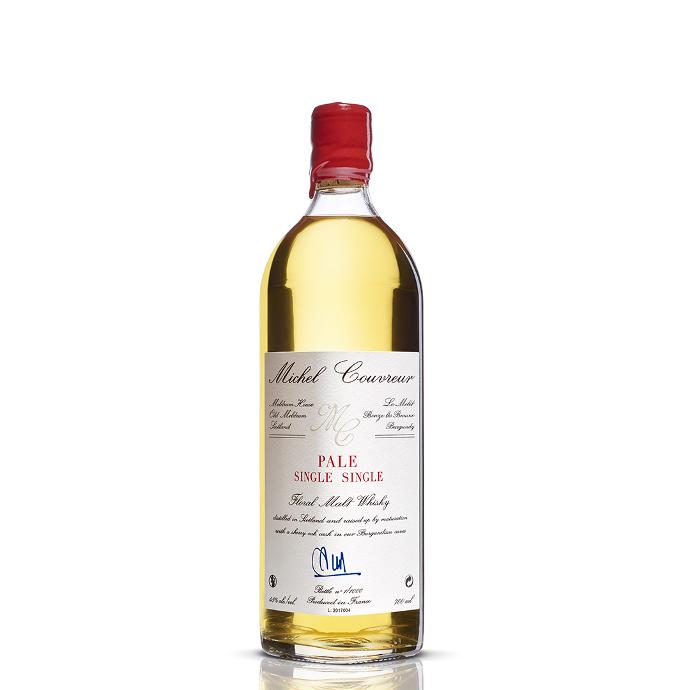 Different whisky than Michel Couvreur uses to purpose, Sherry influence being more discret and Fino Sherry casks make whiskies iodine and floral.
Pale colour because the nature and impregnations of casks. Nervous, fruity and slightly iodised, but free from wood astrengency. Subtle and long in the mouth. Timid, it needs time to open, its delicate elegance has to be relished. An appearance of fragility behind a fabulous length.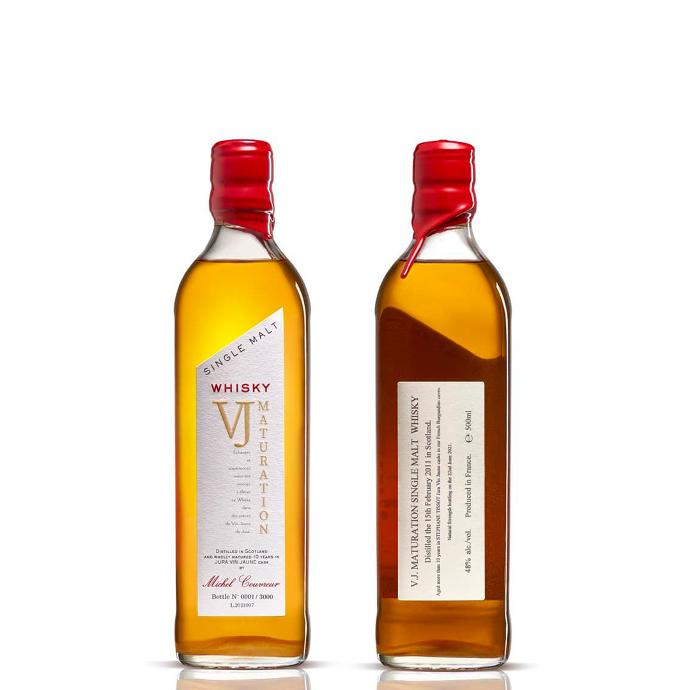 The 22nd June 2021, we blended differents casks, all of them coming from Domaine Stephane Tissot. Always freshly filled, they were left either in the humid cave or in the dry cellar. Whiskies matured in Les Bruyères casks are light and elegant when whiskies matured in La Mailloche are spicy with nuts savors: we have blended all together.
10 years in wood have given a lot of complexity and spicy and our share angels management makes it easy to drink, reaching a natural low alcohol strength. All these casks exchange are very welcome, we are beginning a new maturation in "La Vie est Belge" cask, we supposed Michel Couvreur would have appreciated.
3000 bottles are produced with a part of 700ml bottles for US market.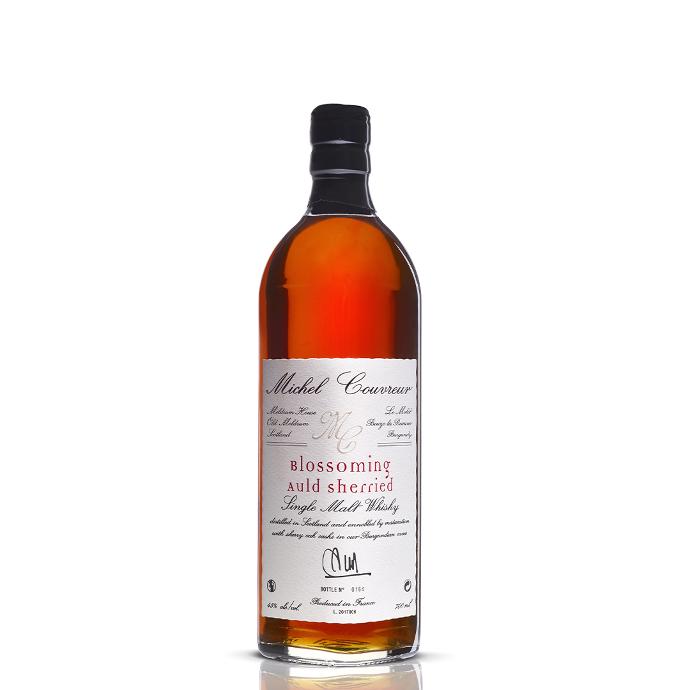 Image of whisky, Michel Couvreur likes to produce since the "Anno Domini Whisky" purposed in 2000. Fragrances of Sherry, flowers, vanilla, dried fruits. Mellow, and long in the mouth. A fabulous balance between sherry's warmth and the fresh flavours only barley can produce. Fabulous demonstration of a whisky matured in a very impregnated sweet PX Sherry cask. Its label does not indicate time spent in wood because the whisky's maturity is reached differently in every cask. Age is only one of the complex factors on which maturation depends. Blossoming Auld Sherried is the perfect demonstration of sherry impregnated wood's greatest significance.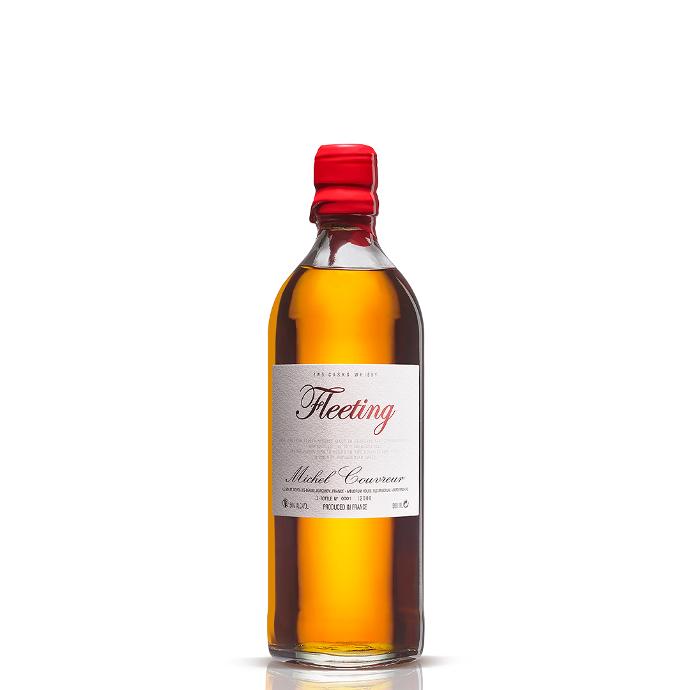 A distillery provides us with a historic variety of barley - Golden Promise - that produces spirits with great complexity. One time, we are fortunate to be able to acquire freshly emptied Porto Colheita pipes that smell powerfully of a Ruby's fruitiness and the complexity of a Tawny. A delicate and subtle maturation, we hope the finesse of the Colheita, but after 10 years of ageing we get spicy flavors and an incredible rancio offering a very elegant finish. Keeping energy and concentration, we bottled at natural strength suppose at 54%. The bottling has been made on February 3, 2021 to obtain 2000 bottles and 12 magnums only.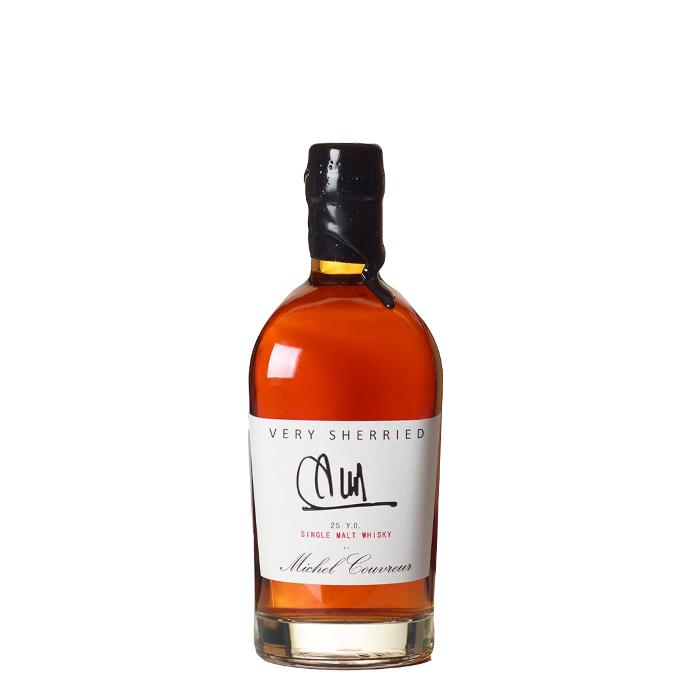 Classic old school when the single malt is matured more than 20 years in sweet PX cask. Dark amber robe, ruby reflections. Vanilla, almond and sherry flavours: fascinating tropical-style sensuality. Intense silky texture. Extremely complex and concentrated: one centilitre per balloon glass may procure 15mn of ecstasy. Longer same kind of maturation as Blossoming, its colour becomes more "burned", keeping very nice reddish reflects. Old single cask may appear not easy to drink because tight, strong and concentrated characters. Let open in glass, it will open: mellow, delicious balance between flavors and powerful, not agressive, absolutley tender.