Authentic Artisan Wines & Spirits

Organic Cider ~ 5.5%
A luscious white wine from Normandy (France). With hints of apple, pear, and red berries. The apples and the techniques used to make the cider conform with European standards relating to organic agriculture, "Bio UE." The apples are entirely untreated. In addition, the Organic Cider is unpasteurized 
Grape Variety / Blend: Organic cider
Winery / Estate: Famille Dupont
A luscious white organic cider from Normandy (France). With hints of apple, pear, and red berries. The apples and the techniques used to make the cider conform with European standards relating to organic agriculture, "Bio UE." The apples are entirely untreated. In addition, the Organic Cider is unpasteurized.

Winery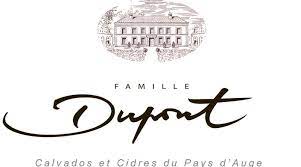 The Famille Dupont Family estate consists of 30 hectares (74 acres) of orchards in Normandy, in the heart of the Pays d'Auge region. The estate produces ciders, pommeau and calvados. For more than 25 years now, the Estate has resolutely followed a path towards high quality. By drawing on the best techniques used to make cognac and its great blends, Etienne Dupont has studied, tried out and refined his cellar work to reach the same levels of elegance and expressiveness as found in the best wines.

Some of these techniques, such as manual sorting of the apples, and even working with an oenologist are found only very rarely in the making of cider. But just as for wine, the quality of the apples is still the first essential step. It is only after this that the creation of cider can make the most of the apple and its terroir.

Specialities of the estate: Ciders bearing a vintage date... a cider blend aged in oak... a blend using traditional methods of making sparkling wines... an apple "sweet wine"... cask strength calvados.

Thanks to their qualities of elegance and authenticity, the ciders and calvados from the Domaine Dupont are nowadays appreciated in many countries world-wide. A very great majority of its production goes for export.