Languedoc-Roussillon is a geographically focused collective of appellations in Southern France, where about a quarter to a third of all vines used in French viniculture is present. Vineyards here cover as much as three times the size of the vineyards in Bordeaux.
Languedoc covers a large portion of Southern France including much of Provence and Occitanie, whereas Roussillon is a significantly smaller area that was originally part of Spain until the 17th Century. Adjoined, the two areas represent the largest wine producing region of the country and the leader in French organic winemaking.  The region's climate is Mediterranean and somewhat dry. A large proportion of the terroir is low-lying scrubland on limestone soils (typical of southern French landscape) with the exception of few higher-altitude terrain in some areas.
The area was formerly associated with the production of cheap jug wines. But thanks to the efforts of leading winemakers, the perception about the region has improved into a quality producer. To help revitalize its image, current winemakers from Languedoc-Roussillon yield organic, terroir-driven wines by combining age-old traditions with innovative farm-to-cellar practices.
From single varietals to blends of noble and unique grapes, Languedoc-Roussillon offers a diverse range of wines at approachable prices. Modern winemakers do not always adhere to the archaic rules of appellation, and even some of the famous winemakers in the region don't even bother with it. This kind of flexibility in winemaking means that in the vastness of Languedoc-Roussillon, there are discoveries waiting to be found beyond the labels. 
For your next great find, here are good value bets from six notable artisan wineries:
Domaine du Grand Arc
AOC Corbieres
Isolation and elevation sets the domaine apart from the rest of appellation. The 25-hectare estate is located in a mountainous area south of the Corbières, where the climate is ideal for producing aromatic and balanced wines. Some of the domaine's vines are more than a century-old. They make wines entirely without sulfur, without yeasting, without added products, and definitely without compromise.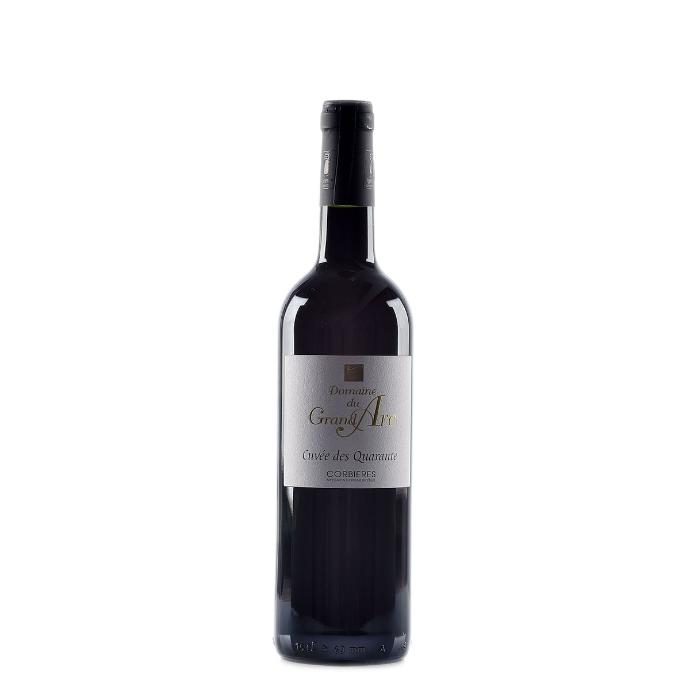 A dark red wine with aromas of dark berries, coffee and toast. On the palate, it presents you with deep, dark fruit flavors such as black currants and blueberry. Solid tannins and a punchy acidity make this wine age worthy. Pair with a nice steak.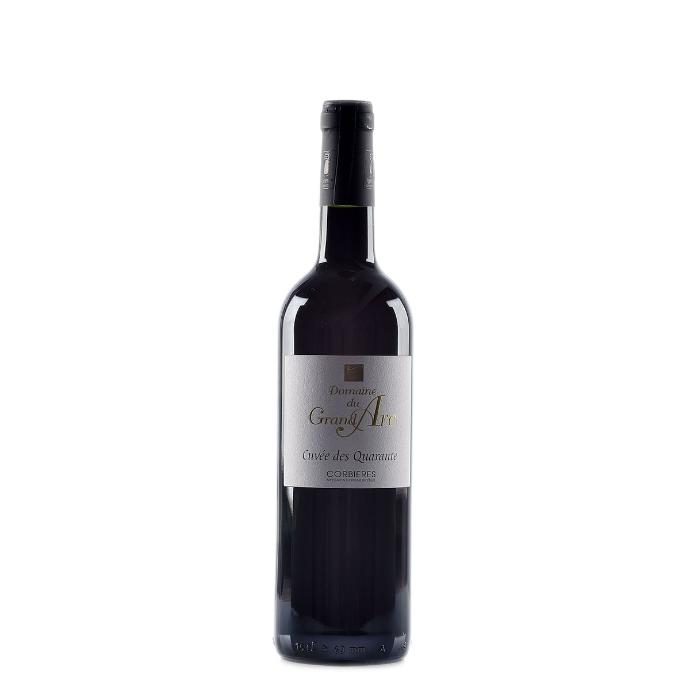 A dark red wine with aromas of dark berries, coffee and toast. On the palate, it presents you with deep, dark fruit flavors such as black currants and blueberry. Solid tannins and a punchy acidity make this wine age worthy. Pair with a nice steak.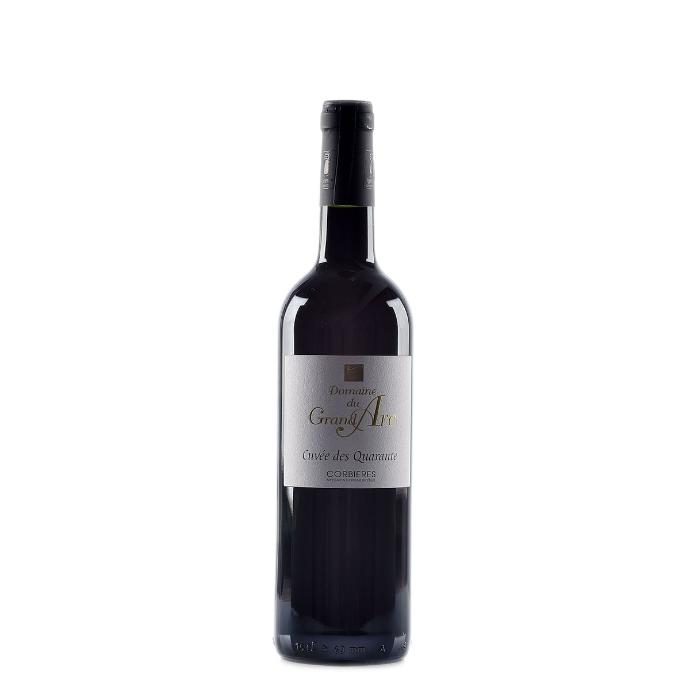 A dark red wine with aromas of dark berries, coffee and toast. On the palate, it presents you with deep, dark fruit flavors such as black currants and blueberry. Solid tannins and a punchy acidity make this wine age worthy. Pair with a nice steak.
Domaine Clavel
AOC Coteaux du Languedoc
The name Clavel is associated with vines in Languedoc for generations. Claire Clavel—a female winemaker and descendant of Jean Clavel, creator of the AOC Coteaux du Languedoc—continues the saga. With deep concern for the respect of nature, she leads the sustainable viticulture of over a hundred parcels spanning across 5 municipalities. Explore Domaine Clavel's light and smooth wines made from organic farming and natural fermentation. 
Chateau de la Liquiere
AOC Coteaux du Languedoc | AOC Faugeres | IGP Pays de l'Herault
La Liquière's 55-hectare vineyard sits on rocky soils in the highest parts of the appellation, making the quality of their grapes atypical of Languedoc. The estate believes in purity and precision without diluting the southern character of their wines. Their micro-vineyard approach that requires the painstaking labor of treating and fermenting grapes from the same vineyard block individually allows them to highlight the fruit and uniqueness of their terroir. 
Domaine de la Rochelierre
AOC Fitou
At the heart of Fitou commune, nestled between Corbières and the Mediterranean sea, lies a 15-hectare vineyard that has been nursed and worked without chemicals since 1979. The Fabre family has led the estate's winemaking for four generations using strict organic farming methods, manual harvesting of fruits, and natural fermentation of juice. Since the 2017, the estate has obtained High Environmental Value (HVE) Level 3—the highest environmental certification for farms.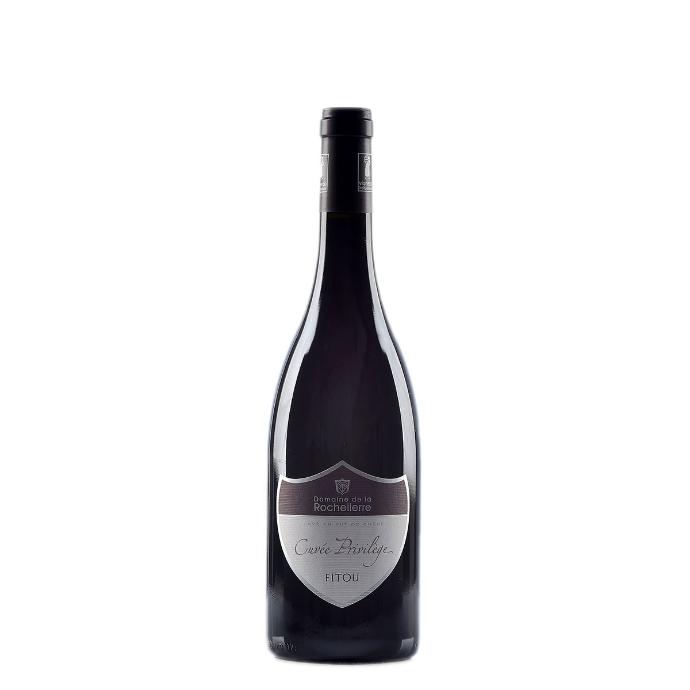 A deep garnet wine with lots of black fruits, licorice and vanilla on the nose. It's a full-bodied wine with very pronounced notes of thyme, juniper, rosemary and lavender. Perfect with roasted red meats and other saucy entrees.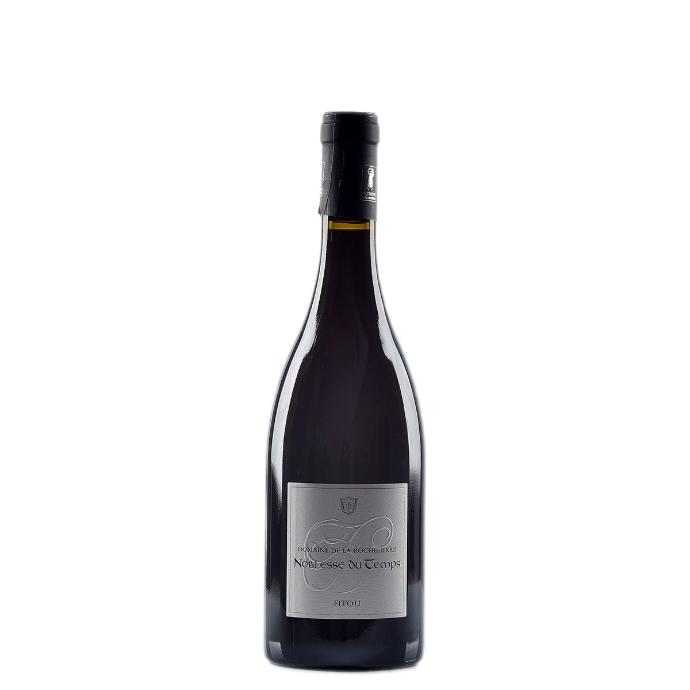 This is a rich and intense red wine with notes of very ripe black fruits, roasting, cocoa and cinnamon. Perfect to pair with lamb and other rich, meat dishes.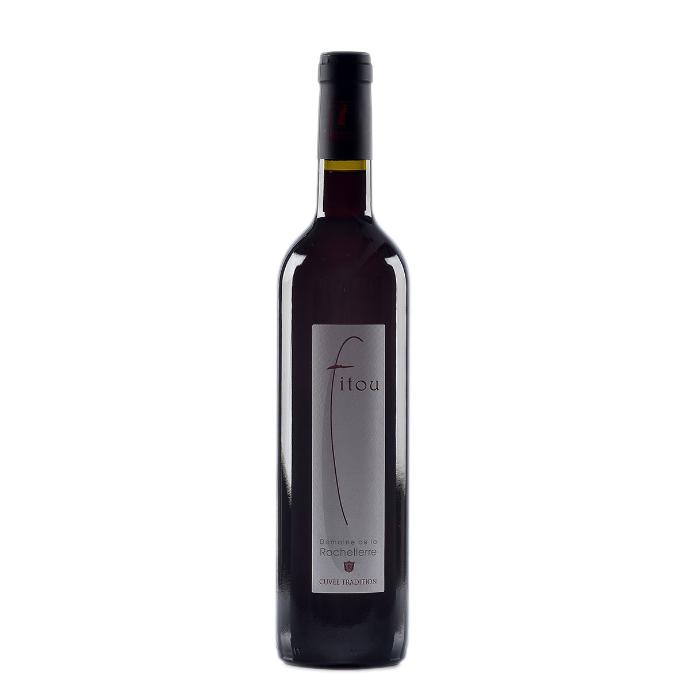 A deep ruby wine with a lot of velvety, vibrant red fruit, marked with a ripe, spicy character on the palate. Complements grilled beef ribs and other rich, spicy food very well. Will also go well with roasted duck or quail.

Ermitage du Pic Saint Loup
AOC Pic Saint Loup
Due to its elevation and proximity to the Cévennes Mountains, Pic Saint-Loup's microclime has relatively cooler nights that allows longer ripening, more vivid flavors, and brighter aromatics for Syrah, Mourvèdre, Grenache, and Cinsault grapes. Particular care is given to the culture of the vines, which are grown using entirely biodynamic methods. Vinification is as non-interventionist as possible to produce a wine that expresses the terroir.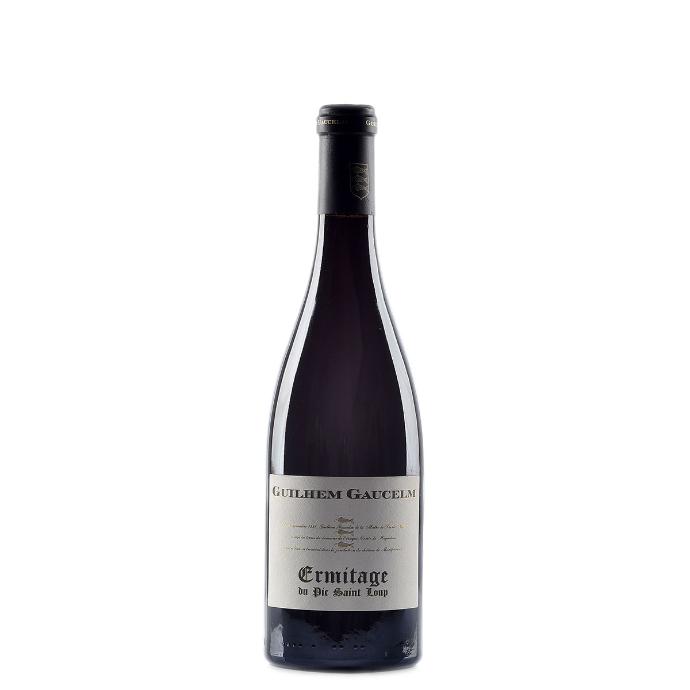 This wine is almost purple in color. On the nose, you get spice, dark chocolate, licorice and some tobacco. Tannins are firm but with a nice acidity complemented with some red berries and vanilla notes on the finish. Wonderful to pair with some roast meats, leg or rack of lamb.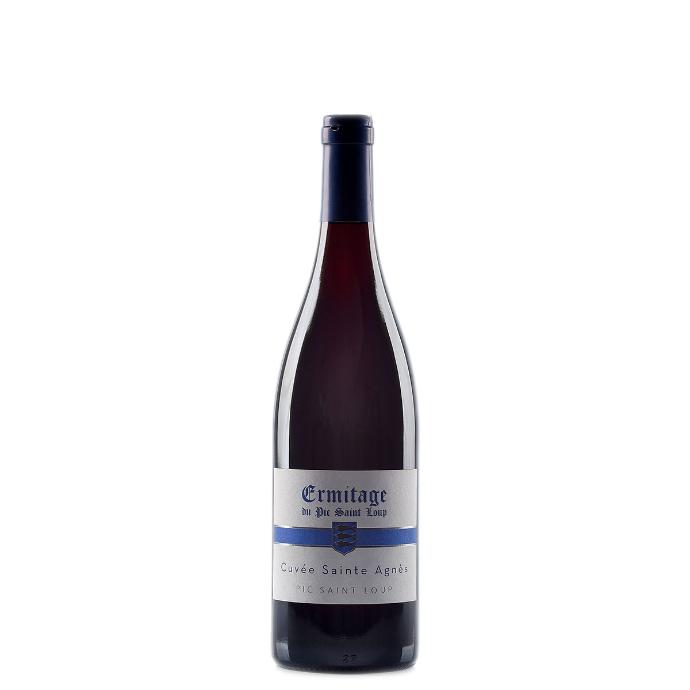 This beautiful blend of Syrah, Greanche, Mourvedre and Carignan is a savory and floral wine with some citrus hints. Perfect to pair with grilled meats.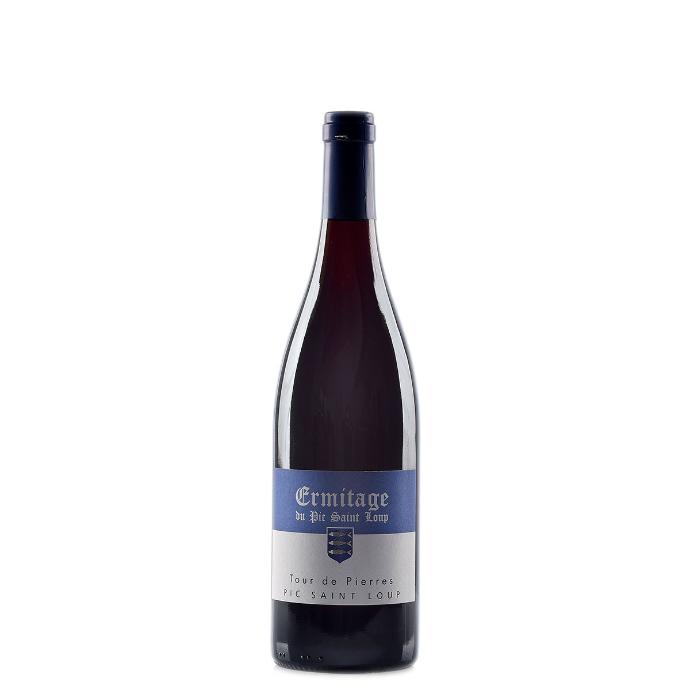 This wine has a purplish hue and has aromas of red currants, black pepper and cloves. An easy to drink wine with a spicy and flinty finish. Good to pair with braised meats and hearty dishes.

Cave Anne de Joyeuse
IGP Pays d'Oc
In 1929, a group of wine producers decided to converge their assets and experience for a winery that will commercialize wines from the upper valley of the Aude river. This high quality cooperative winery in Limoux currently consists of 370 vine growing families and produces 5.5 million bottles of sustainable wines yearly. All its individual growers adhere to rigorous procedures, laid out and monitored by the cooperative's oenologists.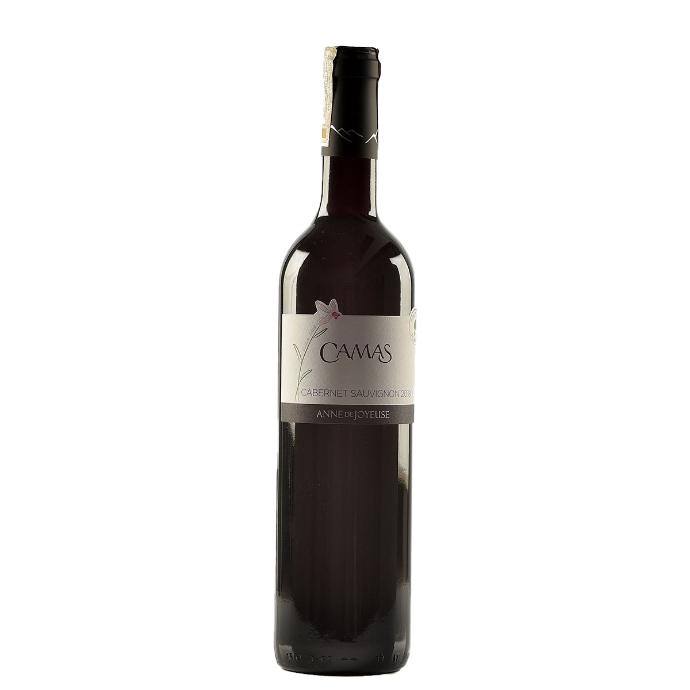 The elegant nose reveals notes of spices with a subtle suggestion of green pepper. These aromas continue on the palate, leading to a harmonious finish. This wine will be an excellent companion for all sorts of roasted or grilled red meats, a leg of lamb with flageolet beans or a paella.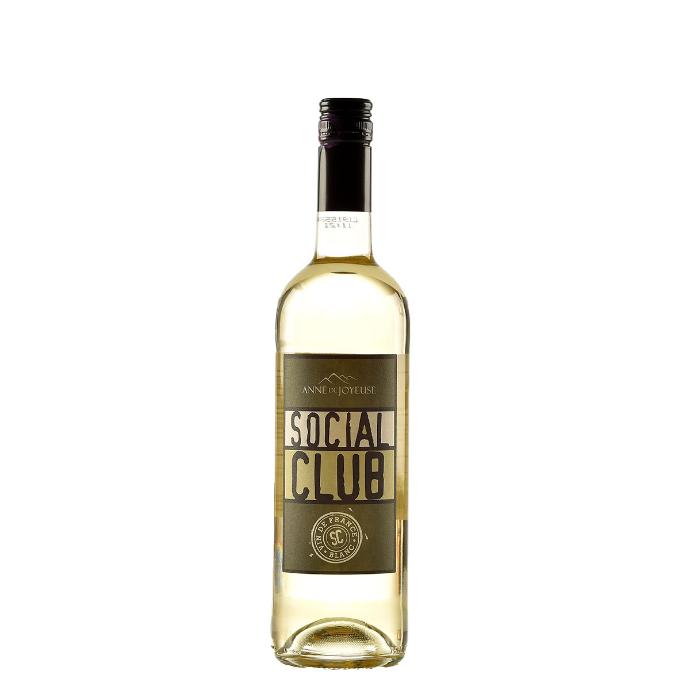 An easy to drink white wine with lots of ripe white fruits on the nose and palate. Perfect with oysters and other light seafood appetizers.
Spicy aromas of red fruit escape from its elegant nose. In the mouth, the blackcurrant dominates with a very harmonious finish. Perfect with red meats or a Limoux Fricasse.